Welcome to Cherry Class where we love to learn through play and exploration. We learn inside and outside about all sorts of fascinating things from bugs to number bonds. We all try our best and understand that sometimes when we are learning it can be a bit tricky but we must persevere. Most of all we like to have fun together!
Autumn Term
Our learning this term is inspired by exploring the question: What makes a home?
We will be finding out all about homes from our own homes to our friend's homes, from a badger's home to a polar bear's home, what it means to feel at home and how we can help other's to have a home. We will be thinking about and exploring how and why homes are different and similar. We will be investigating how homes are made and which materials are used to make them.
Some of our key  texts this term will be: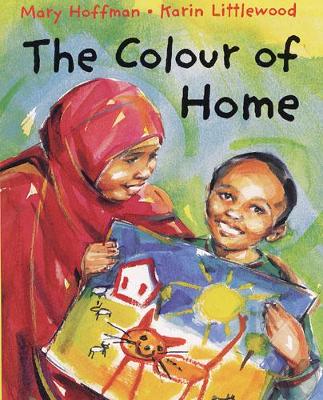 Key Information
Assemblies
Our celebratory Star Assembly will take place at 2.45pm every Monday. We extend an invitation to all of our school community to come and share the successes of the week in our school hall.
PE
PE happens on Monday. Please ensure all PE kit and shoes are labelled clearly. PE kit should be kept in school and will be sent home at the end of each half term for washing or as required.
Reading: 
Reading books will be changed each week on a Friday.
Listening to your child reading and discussing books with your child at home is encouraged at least 3-5 times a week. We also strongly encourage reading to your child daily in addition to listening to them read.
Tapestry:
We will be sharing key information, home learning activities and in school learning successes on Tapestry. We would also love it if you could update your child's Tapestry with any exciting home learning so we can share this in school.
Other useful learning links
BBC School – videos, audio books and activities 
https://www.bbc.co.uk/programmes/p007g5y4
BBC Nursery Rhymes 
https://www.bbc.co.uk/teach/school-radio/nursery-rhymes-a-to-z-index/z4ddgwx
White Rose (we follow this scheme for maths)
https://whiterosemaths.com/homelearning/?fbclid=IwAR1dPN8b-d-Nb4P04yXv8q8IRSCvISY_UPTbLzhJHVWc07uyAOBWjJwPTBc
ABC Does – creative activities
https://abcdoes.com/home-learning/
Hungry Little Minds – mixture of activities 
https://hungrylittleminds.campaign.gov.uk/
Science activities
A lot of different ideas for interesting yet simple to carry out homemade science activities.
http://www.science-sparks.com/early-years-science-themed-activities/
Science challenges to try at home.
https://www.stem.org.uk/home-learning/primary
Maths activities
BBC Numberblocks
https://www.bbc.co.uk/cbeebies/shows/numberblocks
A variety of activities for maths including number recognition, patterns, measure and shape.
http://www.crickweb.co.uk/Early-Years.html
Fantastic activities to challenge a wide range of mathematical areas. Articles about developing children's maths are also interesting and thought provoking to read.
https://nrich.maths.org/early-years
Games and interactive activities to challenge mathematical thinking in KS1.
Reading/ Phonics
Login: march2020
Password: home
BBC Alphablocks
https://www.bbc.co.uk/cbeebies/shows/alphablocks
We learn phonics in Cherry Class. Here is a useful guide to our pronouncing sounds we are learning.
https://www.youtube.com/watch?v=BqhXUW_v-1s&safe=active
This site has lots of tips to get children reading; fun stuff to do; book recommendations; ideas for all ages up to end of KS2. Excellent site.
http://www.wordsforlife.org.uk/?gclid=CPmU_4e_57ICFUXHtAodVE8A4w
This is an extensive site giving tips on how to share books; book lists & recommendations; catering for all ages including adults. Highly recommended.
http://www.booktrust.org.uk/books-and-reading/children/how-to-share-books/support-your-childs-reading-journey/
Free eBooks; advice and tips for supporting children in KS1 & KS2; lots of games & activities that support reading skills; links to Oxford reading schemes. Definitely worth a look.
http://www.oxfordowl.co.uk/Reading/
This site regularly updates its reading lists for specific age groups. It gives synopses, reviews & recommendations. Useful for keeping abreast of what's popular in children's fiction.
http://www.lovereading4kids.co.uk/
TIPS FOR SUPPORTING YOUR CHILD'S READING
Provides a checklist of tips for hearing your child read.
http://firstschoolyears.com/literacy/text/resources/readingtips.htm
Top ten tips on hearing your child read + a few related links.
http://www.netmums.com/activities/fun-at-home/reading-together/top-ten-tips-to-help-your-child-read